St. Louis Chiropractor Helps Sports Injury Patients Heal
Whether you struggle with chronic back pain or plantar fasciitis, a sports injury can stick you on the sidelines and keep you out of the game. St. Louis chiropractor Dr. Ed Hengel has helped hundreds of patients from St. Louis, Affton, Lemay, Mehlville and Oakville overcome chronic pain and safely heal. By treating the underlying cause for your injury, we provide both immediate relief for your pain, as well as long-term pain management. Our goal with every patient is to help you recovery quickly and safely.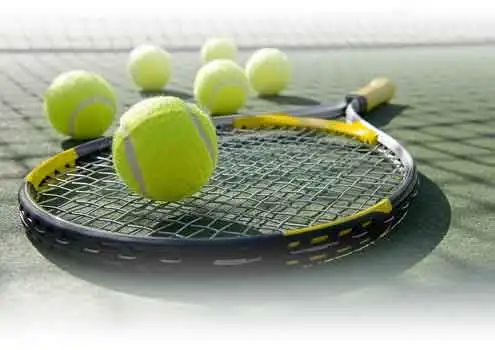 Chiropractic Adjustments and Decompression Therapy to Help Relieve Pain and Provide Sports Injury Recovery
Patients choose our St. Louis chiropractor because our approach to treatment is different than conventional medical care. We don't just "cover up" pain with medication. Instead, by addressing the underlying cause for pain, we are able to help our patients recover faster than traditional medical treatments. In many cases we can also help patients avoid invasive and expensive surgical operations.

If you are a triathlete or runner, one of the most common sports injuries you face is plantar fasciitis. This debilitating condition is due to the inflammation of the connective tissue that runs along the bottom of the foot, connecting the heel bone with the toes. The pain, often triggered by the first few steps upon wakening in the morning, feels like a stab in the heel of the foot. Whether you are a competitive triathalete or a casual runner, a foot injury can keep you from living an active life. Dr. Hengel has extensive experience helping patients manage this pain and get back to running. Chiropractic adjustments, coupled with corrective care exercises, can restore alignment to your feet, strengthening the Achilles tendon and stabilizing the ankle and heel.

Dr. Hengel frequently treats patients for back pain, neck pain and headaches due to sports injury. Many patients do not realize that the cause of their pain is due to a herniated disc in the back. Natural wear and tear over time, landing on the wrong foot while running or even being knocked down on the playing field can all cause a disc in the spine to slip out of position. A herniated disc may compress nearby nerves, causing neck pain, back pain, headaches and shoulder pain. As long as the nerves are compressed, the pain will continue, and our bodies are at increased risk for additional injury. Chiropractic adjustments like spinal decompression therapy are a safe and conservative treatment that gently restores alignment to the spine, allowing our bodies to optimally function.

In addition to chiropractic adjustments, our acupuncture treatments can speed healing and enhance pain relief. Acupuncture, based on the Ancient Chinese healing art, uses thin needles to stimulate pressure points in the body. This naturally relieves back pain, neck pain, and headaches. Acupuncture also promotes internal healing by increasing the flow of oxygen-rich blood and lymph to the muscles, tendons and connective tissues. Our St. Louis chiropractor frequently recommends acupuncture as a complementary treatment for chiropractic adjustments.

As part of our whole body wellness services, we also offer massage therapy, corrective exercises, nutritional counseling and lifestyle advice. These treatments can help your body truly thrive! Many of our patients find that these lifestyle treatments enhance performance on race day, and reduce the risk of athletic injury.

We have helped hundreds of chiropractic patients in St. Louis, Affton, Lemay, Mehlville and Oakville recover from sports injury -- let us help you heal, too!