St. Louis Chiropractic Clinic Relieves Neck Pain, Back Pain, Sciatica and More
Chiropractor, Dr. Edward Hengel, here at our St. Louis chiropractic center, has been alleviating back pain, neck pain, sciatica and a long list of other painful conditions for patients throughout St. Louis, Affton, Lemay, Mehlville and Oakville for several years. With a highly-skilled, patient-oriented combination of chiropractic techniques, he is committed to finding the root cause of each patient's pain so that, together, they can help each person overcome their pain and move forward into a healthy, active life!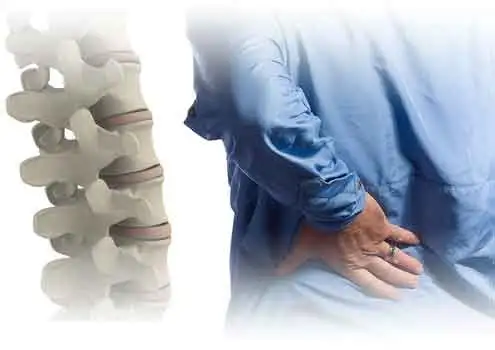 Sports Injury to Plantar Fasciitis Our St. Louis Chiropractic Clinic Can Help
Through Dr. Hengel's St. Louis chiropractic clinic, we help our patients recover from a wide variety of injuries and conditions through highly-skilled spinal and soft tissue correction techniques. When the spine is out of alignment, or when muscles supporting the normal structure of the spine are stressed, either from a sports injury, a car accident or simply from years of poor posture or overuse, nerves become pinched. This prevents the nervous system from operating as it should to keep all of the body's systems functioning normally. Over time, back pain, neck pain, sciatica, plantar fasciitis and other chronic conditions can result. Our chiropractor carefully evaluates each patient's situation to determine which technique(s) will be most helpful for their condition:

The Graston Technique, for example, is a soft-tissue manipulation therapy that uses a particular set of smooth stainless steel instruments that the chiropractor applies to work out knots and long-term build up of scar tissue deep within the muscle and connective tissue. These knots, called adhesions, are notorious for causing back pain and neck pain and can aggravate sciatica and foot problems. The Graston Technique has been particularly helpful in these cases.

The Active Release Technique (ART) is another soft-tissue manipulation therapy based on motion and massage that also seeks to address adhesions and scar tissue in the muscles that interfere with normal muscular function. Adhesions can interfere with circulation, cause weakness and pull the spine and other bodily structures out of place. Active Release Technique (ART) is a hands-on therapy that the doctor uses to manually evaluate and work on the deep muscle and connective tissue, but also involves the patient's own exercise and movement later in the course of treatment.

Spinal Decompression is a form of spinal adjustment that uses a computer-guided traction table to gently take the patient through a series of spinal stretches that carefully pull compressed vertebrae apart to release pinched nerves. Decompression is a comfortable treatment that often results in dramatic pain relief and can gradually pull bulging, herniated and ruptured discs back into their natural shape over time. As the spine is decompressed, this also enables better circulation and nutrients to flow into injured areas so that the body can begin to heal itself as it was meant to do.

Please call us today at 314-631-5550 for more information about how our St Louis chiropractor can help!