Back Pain, Neck Pain, and Headache Relief from
Chiropractor in St. Louis

Edward Hengel, D.C., is a chiropractor in St. Louis who has long been alleviating pain and providing wellness plans using the natural methods found in our chiropractic care. Although a common reason people visit our office is for treatments for back pain, neck pain, headaches, and other discomfort, our St. Louis chiropractor Dr. Hengel does not simply prescribe drugs or medication to mask the pain but rather corrects the underlying cause of the agony. Patients do not need to wait until they are in pain to benefit from our care, either. We can design a specific wellness program designed for each individual needs using our chiropractic methods and services to help ensure optimum health.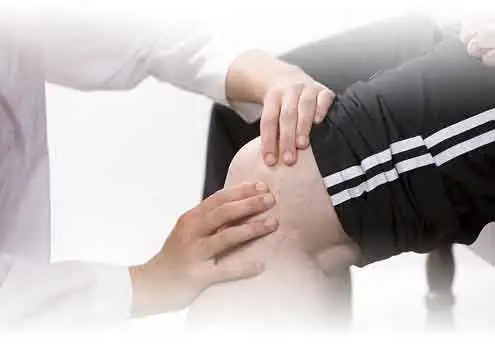 St. Louis Chiropractic Office Convenient to
Affton, Lemay, Mehlville, and Oakville

Our mission is to bring the benefits of our chiropractic care to as many people as possible. We fulfill part of our mission with our St. Louis location, which is convenient to the surrounding communities of Affton, Lemay, Mehlville, and Oakville. We fulfill another part of our mission by providing overall wellness care as well as treatments for a wide range of conditions. In addition to back pain, neck pain, and headaches, we can also effectively treat plantar fasciitis and other foot problems, muscular tightness and tension, herniated discs and other spinal issues and conditions. We provide treatments for triathletes, athletes, and people suffering from injuries from all walks of life, whether it is a work-related mishap, car accident, or sports injury. Our wellness programs help keep the body in its healthiest state, which lowers the risk of injuries and issues from developing in the first place.

Our office fulfills the third part of our mission by providing varied services that fit an equally varied client base. We use advanced chiropractic techniques that include spinal decompression, the Graston Technique and Active Release Technique (ART) with Dr. Hengel determining the most effective technique after a comprehensive exam and evaluation.

Spinal decompression alleviates built-up pressure along the spine, which can often result in pain from the pressure exerted on the spinal nerves. The Graston Technique involves a handheld instrument that breaks up star tissue that can impede normal functioning and mobility, which can be the case after a sports injury. The Active Release Technique (ART) is a massage technique we also use to enhance mobility, with additional benefits of alleviating many conditions related to muscle overuse. It has been effective treating back pain, neck pain, headaches, shoulder pain, plantar fasciitis, shin splints, carpal tunnel syndrome and others.

We also offer other types of massage therapy at our clinic, along with spinal and postural screenings, corrective exercises, lifestyle advice and nutritional counseling. Our St. Louis chiropractor Dr. Hengel and our staff are also available to answer any questions, provide more information, or set up an appointment at 314-631-5550.